UPDATE AND MONITOR
PACKAGE


Weekly Updates of
WordPress Core, Plugins & Themes

Weekly Site Performance
& Speed Tests

Weekly Reporting of Everything Done


All Features of
Lesser Package

Hosting Account
Malware Scanning
Weekly Reporting of Everything Done

All Features of
Lesser Packages
Small Jobs are any work you
need done in your WordPress

Small Jobs are usually 1 hour or less
Weekly Reporting of Everything Done
Do you have 2-3 websites?
Our Multi Site Plan is only $100/month
Updating WordPress Weekly
Every WordPress site needs regular maintenance. We take care of core, plugin and theme updates every day , We also make sure your database is optimized, Post revisions are swept, and comments are sorted
24 / 7 Uptime Monitoring
Customers depend on accessing your website anytime, and expect it to be available when they visit. Up time monitoring lets your teams know in real-time if your website is having a problem.
Malware / Virus Scans Weekly
Malware is everywhere, spammers look to infect your server so they can send out emails or redirect your traffic. We beef up security using the best malware and firewall software available.
Performance & Speed Tests Weekly
We will test your websites speed each week from multiple locations around the world. The results will give us performance metrics to help keep your site running fast as your site grows.
Automated Cloud Backups
We ensure your website's database and files are stored off-site  every day. Even if you have a backup solution with your hosting company. Redundancy and multiple backup's is safe plan. Your site can be restored when you need it.
Small Jobs and Fixes
1 Small job per week. Small jobs are any work you need done in your WordPress . Small jobs are usually 1 hour or less. Need pictures changed out, text copy changed, new plugins configured. Its all covered!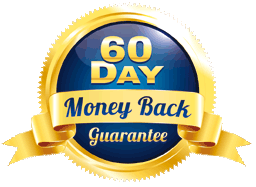 We are so sure you will love our personal service, that if you are unhappy for any reason we will refund 100% of your money.
Never have another WordPress headache…